We can support and maintain all aspects of your technology infrastructure.
Extend your IT Capabilities
Managing technology infrastructure can be challenging, especially when you don't have the resources or experience you need. That's why IT departments are increasingly looking for experienced, highly capable, external IT support teams to:
Free up internal resources
Drive down costs
Boost efficiency
Give internal teams the space to focus on growth and new initiatives
Are you looking for IT support services to ensure your organisation's security is managed, monitored and continually
upgraded and enhanced?
Zetta's Managed Services can extend your IT capabilities and support and maintain all aspects of your IT infrastructure. Our leveraged services approach means you can enjoy a fully tailored solution that meets your size and budget — creating value in your business while keeping your costs to a minimum.
We work with organisations of all sizes and specialise in:
If you're looking for a partner that's focused on understanding the complexity of your business and dedicated to ensuring your ICT infrastructure is managed, monitored and continually upgraded and enhanced, then Zetta Managed Services is the solution.
You can rely on our team's diverse skills and vast experience to resolve your problems faster. From desktop support over the phone to remote monitoring, active response and onsite resources, we have a solution to help you.
Underpinned by a service-level agreement tailored to your business, your services will be delivered 24/7 by our amazing team, based in Western Australia.
You need confidence your IT services are meeting the precise needs of your business. That's why Zetta Managed Services is committed to following the ITIL Framework — a detailed set of best practices for IT service management that is focused on aligning those services with business need.
Zetta leverages the ITIL Framework to ensure risk is effectively managed, the most cost-effective practices are established, and your IT environments are prepared for growth, scale and change.
This framework, which is utilised for all our services, ensures you receive the best support solution available to help deliver your desired business and technology outcomes.
Why Zetta for Managed Services?

Our team is all based in Perth, so you will be guaranteed to have our A-team as your core team.
We continuously and swiftly incorporating real-time feedback from users and management teams. We identify risks and explain those to you, helping you make informed decisions quickly, keeping your systems up and running.

Our team can extend your capabilities with their diverse skill sets and deep experience in their fields. You can draw on our knowledge to react to your requests and resolve your problems faster.
Reduce your risk and leverage our experience in similar environments. We have deep experience understanding how organisations operate and how they should operate in the future.

As one of the smaller managed service providers around, we value your business. You are not a number to us. We love what we do, and to keep doing it we have to do the right thing by all our customers.

High Customer Satisfaction
We work hard to create great customer outcomes and so far, we are succeeding, all our clients, past and present, are referenceable sites.
From handling one-off technical assistance to providing long-term outsourced management, we work with you to improve your IT operations and your client experience. Read the stories below to see how we have helped other companies achieve their goals.
Western Power wanted to outsource their IT, to partner with best of breed service providers known for their innovation and breadth of experience providers to drive process improvement and thought leadership in IT.
Zetta were recognised for their expertise in end user compute for asset intense businesses and enterprise sized businesses.
Zetta provided end user compute support for their users internally and in the field, facilitating bush fire responses, and providing teams to work alongside DFES to make sure areas were safe. In addition, we provided a software asset management managed service to maintain compliance and optimise their software spend.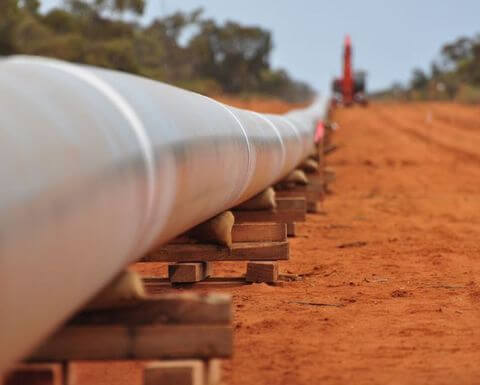 Dampier Bunbury Natural Gas Pipeline
DBP wanted to focus on their core business and outsource their IT to an expert provider with a depth of skills and experience to call on when required.
Zetta provide a full managed service to DBP including service desk, end user computing, network support and infrastructure support. Outsourcing to Zetta has provided DBP with predicatable costs and in a regulated industry where they have obligations to have their systems up, enabled them to meet their obligations, 24/7.